The wonderful Amy from
Love, bubs and life on our little farm
tagged me in "Show us your Blog Spot" , and below is mine, it is lifeless and fairly boring.
My desk -
My fave wedding pic , box of stationery, a Royal Selangor Cup, that i drop bits of pieces in (my hubby collects it) and my learn Italian desk calender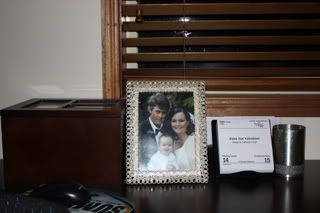 And my notice board
-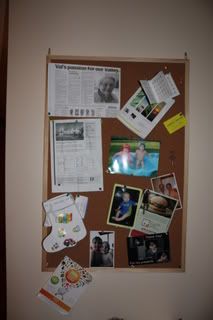 It needs some style and class , and i am not sure how to bring it to my boring little office nook.
I challenge you to show us , " Your blog spot"